Bacterial fertilizer Ecobioplant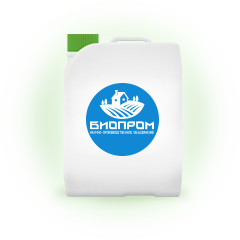 Large livestock farms are constantly faced with the problem of processing biological waste as it is impossible to keep a household tidy if not disposing the waste promptly
A lot of manufacturers produce special fertilizers for solving this problem, however not all products are made of natural components which may lead to soil pollution. Although such fertilizers can be quite effective, they are not healthy for the environment.
There is a way of dealing with this issue without harming the nature. Ecobioplant is environmentally friendly and works promptly on the problem.
Why to choose Ecobioplant?
The fertilizer's task is to process animal and bird waste, as well as get rid of unpleasant smells by accelerating the decomposition of residues and suppressing the growth of bacteria and pathogenic fungi. It effectively cleans the storages from dung and animal forage leftovers.
At the recent moment this bio product has one of the highest performance indicators and does not harm the environment at the same time. The dosage is 1l of the preparation / 10м³ of waste. The fertilizer should be stored at a temperature of 5 to 35°C. The service life is 6 months. Shake well before use.